Over the course of its storied history, the University of Mary Washington athletic department has seen many noteworthy achievements. Since the advent of the University in 1908, several select teams and individuals have achieved the ultimate experience in winning a national championship. Below is the list of those individuals and teams.
1982 Women's Tennis Team - AIAW National Champions
The 1982 women's tennis team became the first Mary Washington national championship team by capturing the 1982 A.I.A.W. Division III National Title. En route to this title, they won A.I.A.W. state and Regional Championships while achieving a match record of 22-5 (16-0 vs. Division III Teams). Five players were named to the 1982 All-america Team. This team also placed fourth at the first ever NCAA Division III Women's Tennis National Championships.
1988 Women's Tennis Team - NCAA Division III Champions
The 1988 women's tennis team won the first NCAA national championship for Mary Washington College, finishing with a 33-1 record (19-0 vs. Division III teams). The Eagles recorded 24 straight victories and two players earned All-America honors. This team dominated nearly every contest, winning twenty matches by a 9-0 score, and won the National Championship match 7-2.
1991 Women's Tennis Team - NCAA Division III Champions
The 1991 MWC women's tennis team won the NCAA National Championship with an 18-5 overall record, including a 14-0 mark against NCAA Division III schools. Highlighting the team's run to the national championship were three intense matches against Kenyon, UC-San Diego, and Gustavus Adolphus. MWC won all three matches by 5-4 scores in claiming the program's third national title.
Shannon Hutcherson - 1993 Women's Swimming | 200 Yard Backstroke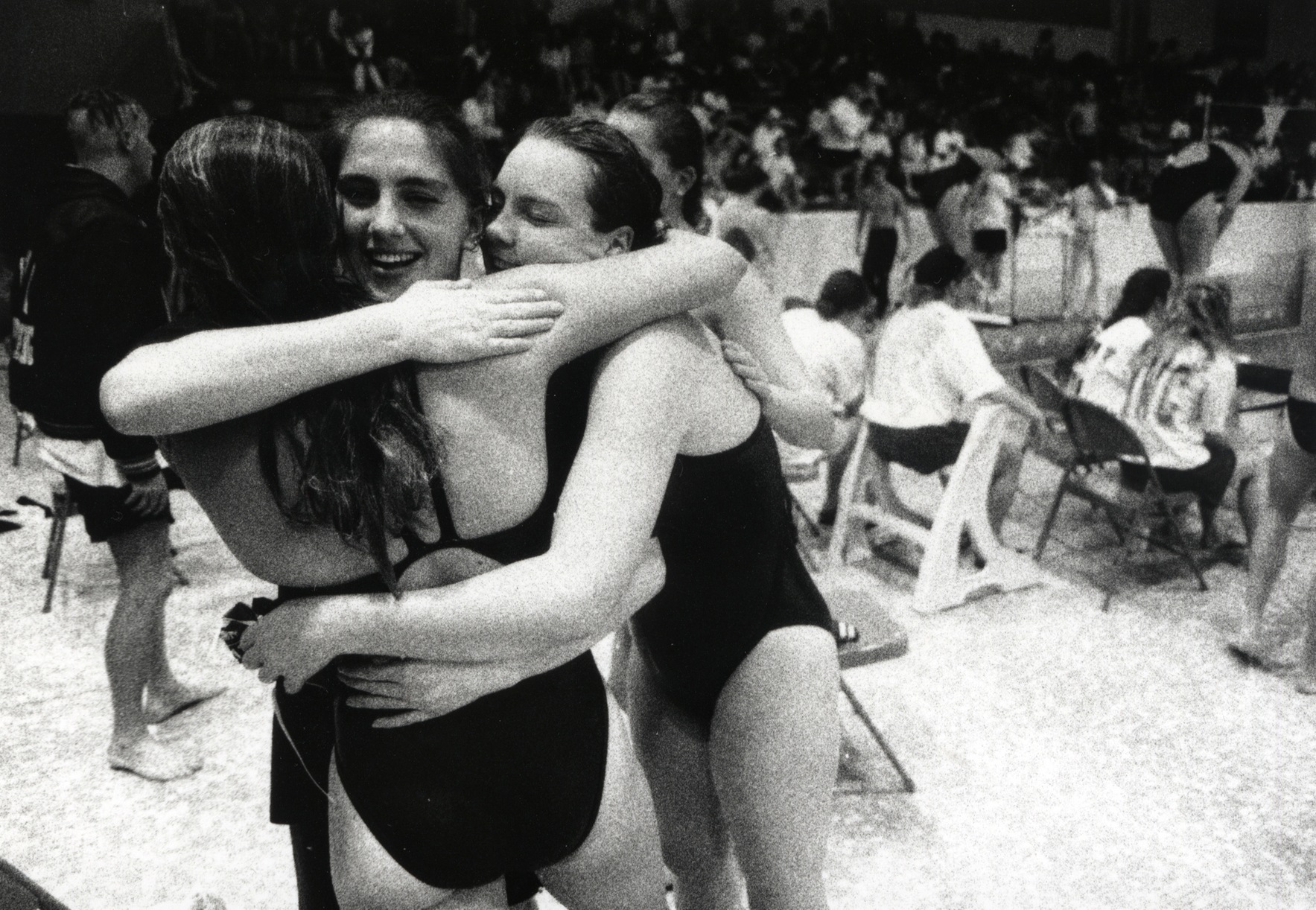 Shannon Hutcherson '94 became the first individual national champion in school history with a first place finish in the 200 yard backstroke at the NCAA Division III Swimming and Diving Championships. She set seven individual and three relay records en route to seven All-America citations in 1993, including a second place finish in the 400 yard individual medley and a fifth place finish in the 200 yard individual medley.
Myra Simpson - 1996 Women's Outdoor Track and Field | Long Jump
Myra Simpson '97 won the long jump competition at the 1996 NCAA Division III Outdoor Track & Field Championships. A four-time All-america performer in the long jump and triple jump, Myra stands as one of the most highly decorated athletes in school history, having won three CAC Track Athlete of the Year awards. Myra received the Arthur Ashe Award in 1996 and the Mary Washington Female Scholar-Athlete of the Year award in 1997.
Paul Bristow and Dan Uyar - 2004 Men's Tennis | Doubles
The first male national champions in school history, Paul Bristow and Dan Uyar captured the 2004 NCAA Division III national doubles championship. Bristow led the Eagles to back-to-back NCAA national quarterfinal appearances, gaining All-America honors in three seasons. He was the 2003 CAC Rookie of the Year and 2006 CAC Player of the Year.. Uyar finished his career second all-time in program history in singles victories and first in doubles wins, the last of which made him one of the first male national champions in school history, alongside partner Paul Bristow. He was a four-year all-conference selection who also advanced to the NCAA doubles quarterfinals as a junior. Bristow and Uyar were both named to the Capital Athletic Conference Silver Anniversary Team in 2015 as two of the top 25 players in conference history.
Alex Anderson - Men's Swimming
2013 - 400 Yard Individual Medley
2014 - 400 Yard Individual Medley, 200 Yard Butterfly
2015 - 200 Yard Butterfly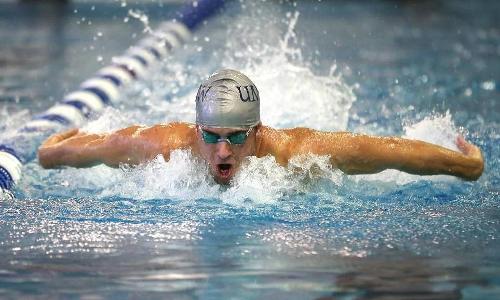 Undoubtedly the most decorated athlete in Mary Washington athletics history, Alex Anderson capped his brilliant swimming career with four individual national championships spanning 2013-15. Even more impressive, Anderson set new NCAA Division III records with his winning times in three of his four championships. In 2015, Anderson swam in three events at the NCAA Championships, breaking the existing NCAA Division III record in every event. The 2015 CAC Swimmer of the Year and UMW Male Athlete of the Year, Anderson finished his brilliant career with four national championships, and never finished worse than second in nine NCAA Championship finals.