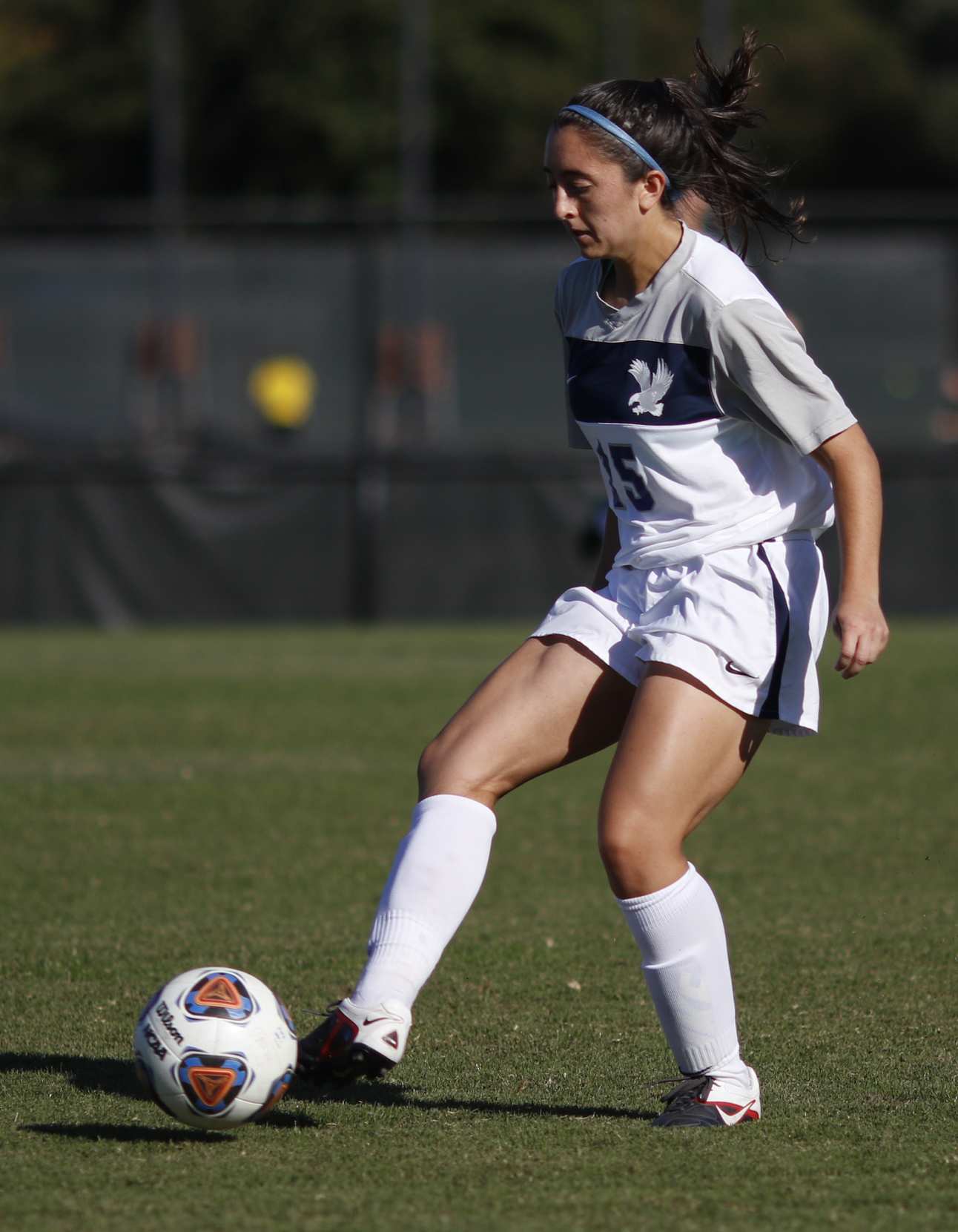 JUNIOR (2017)
Played in 18 games, starting 12 on defense.
SOPHOMORE (2016)
Played in 18 games, starting seven… Scored two goals and added one assist… Scored game-winner against York (Pa.)… Also scored against Penn St.-Harrisburg… Assisted at Elmira.
FRESHMAN (2015)
Played in 18 games on defense, starting one.
HIGH SCHOOL
Played soccer at Howard High School in Ellicot City, MD… Varsity soccer captain… Maryland State Finalists 2014… 2014 Regional Champions… Member of National Honor Society… Howard AP Scholar.
PERSONAL
Kara Marie Bruzdzinski is the daughter of Regina and Gary Bruzdzinski. Traveled to Italy in 2008 and stayed in a castle with 22 other family members for two weeks, hopes to go back… Travels to the Outer Banks, North Carolina every summer… Wants to become a pediatric physical therapist, like her mother… Hobbies include baking, surfing, and going to the beach… Sister, Emma, attends the University of North Carolina at Wilmington, studying marine biology… Brother, Troy, is a rising junior at Howard High School… Mother, Regina Bruzdzinski, played varsity tennis at the University of Connecticut… Cousin, Kaitlin Aquino, played varsity lacrosse at UMW for two years… Cousin, Liam Aquino, played varsity baseball at Washington College for two years… Cousin, Kelly Aquino, currently plays varsity lacrosse at Saint Francis University… Aunt, Mary Aquino, played varsity field hockey and lacrosse at Loyola University Maryland… Grandfather, Joe McDonald, is a veteran of the Korean War… Biology major.